Lancaster County School District Appreciates SERVPRO
3/12/2019 (Permalink)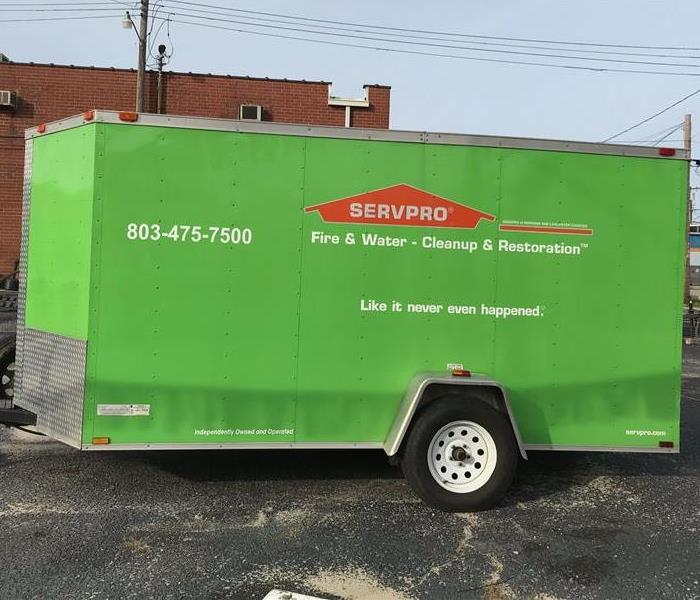 SERVPRO of Kershaw and Lancaster Counties Worked with our Extreme Team To Get The Kids Back in Class
It is never easy to let your kids know that their school has suffered a fire. As parents it is tough to realize your routine has just taken a turn. There is so much community appreciation and gratification in knowing that SERVPRO helped to get kids, and parents to their routine. If you missed what happened I've provided a recap of what happened. The small community located between Kershaw and Heath Springs, South Carolina, was startled and surprised to hear a major fire had broken out at Andrew Jackson Middle School late Thursday evening. The Kershaw Volunteer Fire Department was the first to respond, and other departments joined in giving the night sky a smoky illusion with over twenty fire vehicle lights lighting the smoke filled night.
Thankfully no one was hurt, and it was determined that the fire began in a custodian's storage closet. I was afforded the opportunity to walk the dark wet smoke filled halls this morning and see first-hand the extent of damage.
SERVPRO of Kershaw and Lancaster Counties is there already working to restore the school back to "Like it never even happened." status. Crews will be working around the clock until the cleanup is completed.
SERVPRO of Kershaw and Lancaster Counties would like to thank all the responders for their diligence and hard work to cut short what could have been a horrible loss to our community.